Challenges of Information and Communication Technologies (ICT) in education from the perspective of experts in Uruguay
Palabras clave:
ICT, educational system, digital inclusion, technology integration, Smart Ecosystems
Resumen
This study addresses the topic of Information and Communication Technologies (ICT) in education, in Uruguay, from the perspective of three experts from teacher education and training centers, University of the Republic and Plan Ceibal. This investigation is part of a research agenda of the Smart Ecosystems for Learning and Inclusion (SELI) project (ERANet17/ICT-0076 SELI. http://project-seli.herokuapp.com/). Respondents were selected based on the following sampling criteria: they hold positions in the Uruguayan educational system, in educational management, program implementation, teacher education and/or research. They are recognized in the Uruguayan context for their knowledge or achievements in these areas, and they are currently part of the institutional display
of public formal education. A qualitative approach with structured questionnaires was applied. Interviews focused on challenges of digital literacy, integration of ICT to the educational system and digital inclusion. Three dimensions are addressed in content analysis: ICT availability, implementation strategies and policies developed. Respondents seem to agree on some opinions: great achievements in terms of overcoming digital exclusion are acknowledged, although all respondents agree that there is still room for further improvement. They believe that effectiveness in technology integration is tied to teacher involvement, collaborative work, sharing and building community. Another core shared idea is that innovation resides in what people do as they appropriate technology and not in the technology itself.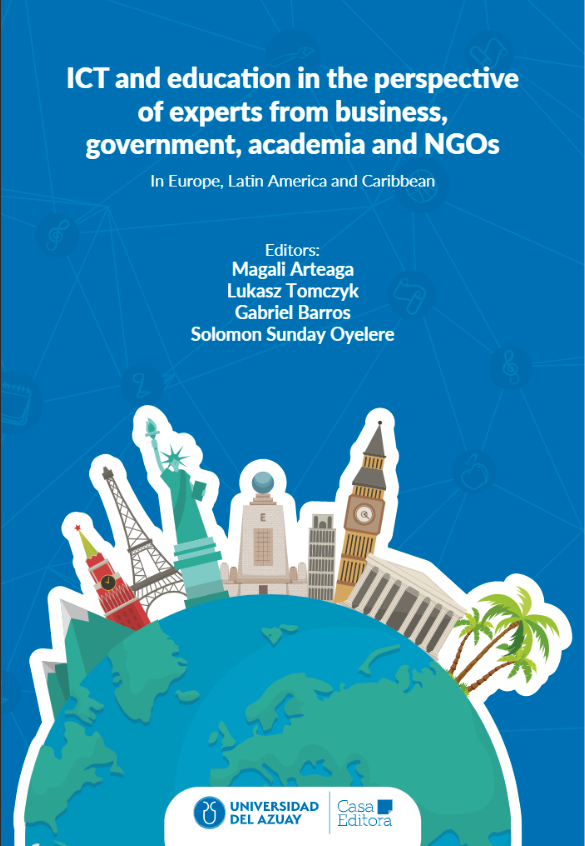 Descargas
Cómo citar
Porta, M., Viola, M., & Motz, R. (2020). Challenges of Information and Communication Technologies (ICT) in education from the perspective of experts in Uruguay. Memorias Y Boletines De La Universidad Del Azuay, (1), 186–209. https://doi.org/10.33324/memorias.vi1.495