The role of ICT and its pedagogical contributions in Finnish education: Advances in educational innovation for inclusion and technological literacy from the perspective of stakeholders
Palabras clave:
ICT, Finnish education, Inclusion
Resumen
This chapter investigates the role of ICT (by which we refer to technologies such as software and hardware solution in general) as a pedagogical support tool in the Finnish education sphere. Qualitative research  method based on interview was conducted with four (4) experts whose background varied from education to ICT. The result of the content analysis indicated that the use of ICT in Finnish education is widely spread and some of the respondents have cautious attitudes in adapting ICT as a part of their profession. Besides, this study identifies that the greatest barrier to implement ICT based solutions in schools are the funds. Based on the interviews and researches presented previously we conclude that digital literacy among the teachers in Finland is high as in many knowledge societies in general. Based on the interviews, also the use of ICT based innovations in schools in increasing in Finland.
Keyword: ICT, Finnish education, Inclusion.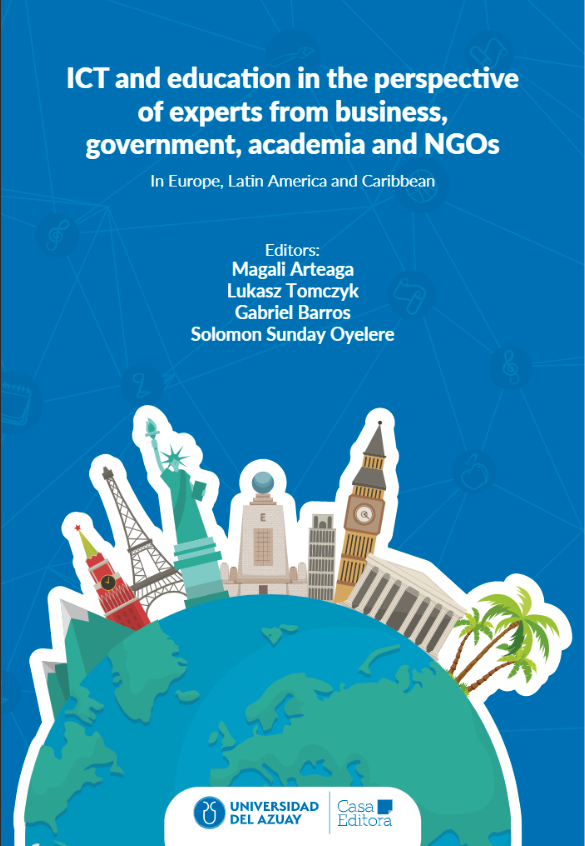 Descargas
Cómo citar
Toivonen, T., Sunday-Oyelere, S., & Suhonen, J. (2020). The role of ICT and its pedagogical contributions in Finnish education: Advances in educational innovation for inclusion and technological literacy from the perspective of stakeholders. Memorias Y Boletines De La Universidad Del Azuay, (1), 104–115. https://doi.org/10.33324/memorias.vi1.492