ICT in Teaching, Learning, and Inclusion: Benefits and Difficulties in Ecuador
Palabras clave:
ICT, teaching and learning, inclusion, connectivity, improvement,access, training, motivation
Resumen
This investigation aims at shedding some light on the benefits that the application of ICTs has brought to education. As the use of digital tools has represented many challenges for the country, this research also pretends to uncover the difficulties that professors, teachers, pre-service teachers, and students may face. The approach used was qualitative and the instrument was a structured survey that sought to identify the perspectives of professionals with a wide range of experience in the field of ICTs and education in Ecuador. The research could evidence that there is a law that promotes the inclusion of ICTs in teacher´s daily practice; however, teachers lack continuity in their use. Professionals identified  some positive impact of ICTs in the students´ learning process. Additionally, technological tools open space for the inclusion of students to education. On the other hand, connectivity still stagnates the process of
ampler use of ICTs in education and the lack of appropriate training and hardware still represents a problem in the use of ICTs in regular classes. 
Keywords: ICT, teaching and learning,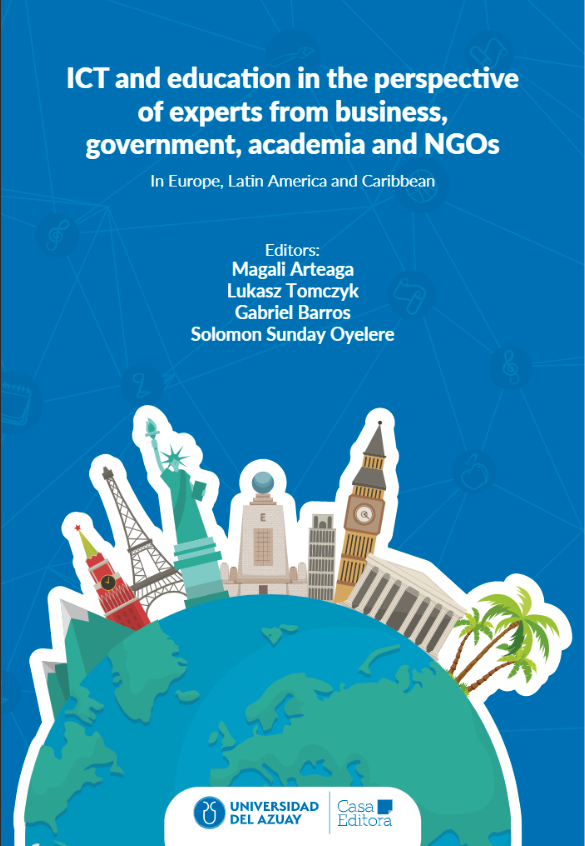 Descargas
Cómo citar
Arteaga, M., & Valdiviezo, E. (2020). ICT in Teaching, Learning, and Inclusion: Benefits and Difficulties in Ecuador. Memorias Y Boletines De La Universidad Del Azuay, (1), 84–103. https://doi.org/10.33324/memorias.vi1.491