The role of ICT and its pedagogical contributions to education in the Dominican Republic: Advances in educational innovation for inclusion and technological literacy from the perspective of higher education institutes, policymakers, and ministries
Palabras clave:
Information and Communication Technologies, Dominican Republic, pedagogy, innovation, Education
Resumen
Information and Communication Technologies offer innovative tools for inclusion and education. In the following paper, it was investigated questions related to the implementation of Information and Communication Technologies in education for the construction of knowledge and digital inclusion of populations with diverse characteristics, capacities, and disabilities in the different educational levels in the Dominican Republic. The strengths and weaknesses of the educational system was the approach of this investigation, describing the participation of private and governmental institutions in the development of educational technology.
The qualitative method was used for data collection. To respond to the nature of the problem, the study used the interview as a data collection technique and as an instrument the interview script (questionnaire). The research aimed to a sample with expertise in Information and Communication Technologies as a means of learning in the Dominican Republic and then carrying out the analysis of the data through the interpretative model of qualitative research.
Keywords: Information and Communication Technologies, Dominican Republic, pedagogy, innovation, Education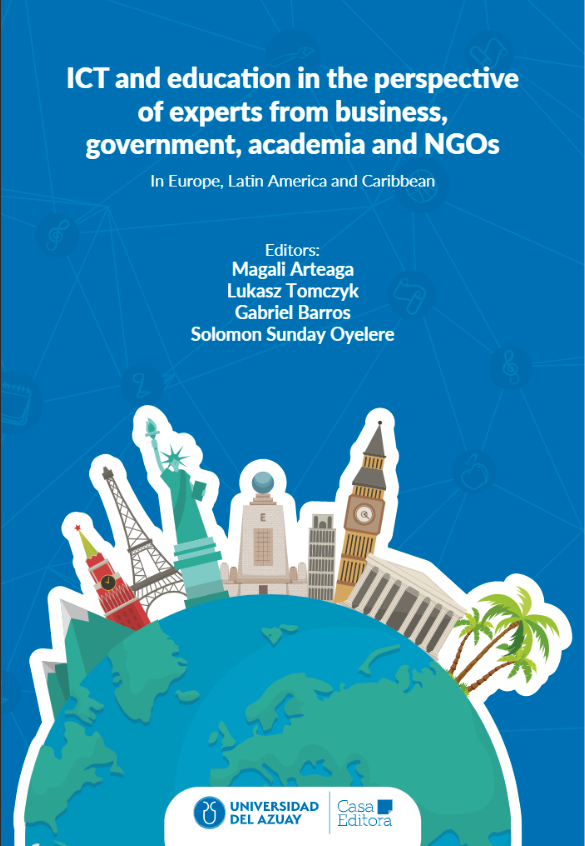 Descargas
Cómo citar
Parada, H., Puentes, Ángel, De la Rosa-Feliz, C., & Muñoz, D. (2020). The role of ICT and its pedagogical contributions to education in the Dominican Republic: Advances in educational innovation for inclusion and technological literacy from the perspective of higher education institutes, policymakers, and ministries. Memorias Y Boletines De La Universidad Del Azuay, (1), 66–83. https://doi.org/10.33324/memorias.vi1.490